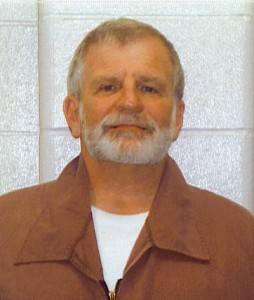 Commonwealth of Pennsylvania v. Charles J. "Zeke" Goldblum
On the evening of Sunday, February 9, 1976, George Wilhelm was brutally murdered on the top deck of the Smithfield/Liberty parking garage in downtown Pittsburgh. He had been slashed and stabbed 23 times and then dumped over the side of the garage.
But instead of falling eight stories, he landed on the roof of a walkway bridge connecting the garage to the former Gimbels Department Store and the Duquesne Club.
When a police officer arrived and reached Wilhelm, he was still alive. "Clarence – Clarence Miller did this to me," Wilhelm said in a dying declaration.
Taken into custody the following morning, Clarence Miller, 38, a minor city hall factotum, quickly fingered Charles "Zeke" Goldblum, 26, as Wilhelm's actual murderer.  A husband and tax lawyer working at a prominent accounting firm, a part-time lecturer at the University of Pittsburgh, a dutiful citizen with no criminal record, Goldblum was also the second son of the longtime rabbi at Beth Shalom Synagogue.
Later that afternoon and based entirely on Miller's statements, police detectives questioned Goldblum at his office. An hour later they took him into custody.
With two suspects behind bars less than 24 hours after the crime, Wilhelm's murder seemed to be an open and shut case. Or was it?
Over the ensuing months, Pittsburgh Police homicide detectives investigated the case and constructed a complicated backstory, which came to involve a fraudulent land deal perpetrated on the victim two years earlier, as well as the arson of a restaurant owned by Goldblum two months before the murder.
Nineteen months later, based entirely on Miller's testimony and a series of questionable police and prosecutorial actions, Goldblum was convicted of first-degree murder and sentenced to life imprisonment plus 15 to 30 years. In 1978, Miller was also convicted of Wilhelm's killing and given the same sentence.
Miller died in prison in 2006, but Goldblum remains incarcerated in a Pennsylvania state penitentiary.
Despite numerous legal actions taken over the decades to win his release, Zeke Goldblum has already served 40 years for Wilhelm's murder. Throughout it all, he has filed numerous petitions for redress, steadfastly denying his guilt in Wilhelm's murder.
Prisoners commonly proclaim their innocence, but Goldblum's contentions have been supported by many people, including the judge at his trial, the assistant district attorney who prosecuted him, the coroner and medical examiner who were involved, and other leading forensic experts.
Furthermore, although this was a headline grabbing case at the time, numerous copies of the police files, photographic records, and medical reports have inexplicably vanished from official archives.
Please investigate this complex and fascinating case for yourself.
You decide whether justice was honestly prosecuted.
You decide if Zeke Goldblum has already served time far in excess for any crime he committed.
NEW BOOK ON THE CASE: