Willful Blindess, a Diligent Pursuit of Justice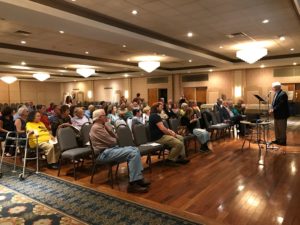 On May 17, 2017, members of the Free Zeke Defense Team addressed the Adult Education Committee of Pittsburgh's Congregation Beth Shalom and several dozen other guests presenting the case for Charles J. "Zeke" Goldblum's release from prison.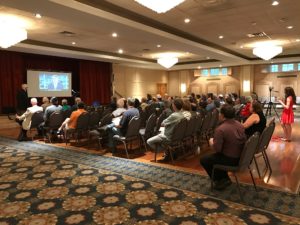 The setting was particularly meaningful. At the time of George Wilhelm's murder in 1976, Zeke's father, Moshe Goldblum, was the congregation's rabbi.  Zeke was married in that room and had his Bar Mitzvah there.
In addition to David Bear, attorney Ernie Orsatti and detective James Ramsey also spoke. Zeke's sister, Orah Miller, came from Israel to read remarks written by Zeke especially for the presentation.  Zeke's brother David Goldblum attended the event from Baltimore.
Here is a video of the entire one-hour presentation.