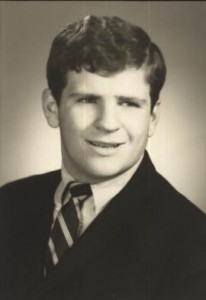 Charles Jacob "Zeke" Goldblum comes from a large, loving, and supportive family, the second of five children. When Zeke was arrested on February 10,1976, he was 26. His father, Moshe, was the Rabbi at Congregation Beth Shalom in Pittsburgh, where he served more than 20 years before retiring in 1983.
A recent graduate of Duquesne University School of Law, Zeke was employed as a tax lawyer at a prominent downtown accounting firm.  He also taught accounting classes at the University of Pittsburgh and tutored Bar Mitzvah students.  He and his wife were planning to have children. With absolutely no blemishes on his record or reputation, Zeke was from all appearances a model citizen.
Yet on August 31, 1977, a jury found Zeke guilty of first-degree murder in the death of George Wilhelm, and he was sentenced to life in prison, plus 30 years.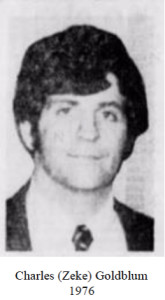 Throughout the four decades of Zeke's incarceration since then, his family has remained totally supportive. Until his parents moved from Pittsburgh to Baltimore in 1986, they visited him weekly, driving 270 miles each time. Even after they moved to Dover, Delaware, they visited him every month.  In 1998, Zeke was transferred to SCI Mahanoy in Frackville, where he remains, still receiving frequent visits from his family members.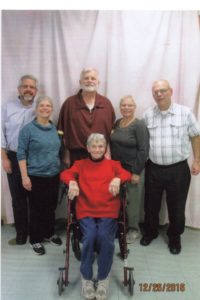 Rabbi Goldblum has since died, but his wife Evelyn (now over 90) and youngest son David Goldblum live near Baltimore and visit regularly Zeke. His sister Orah and her family now live in Israel, but they continue their visits, support, and efforts to free Zeke.
Here's a photo of the Goldblum family during a recent visit to SCI Mahanoy.